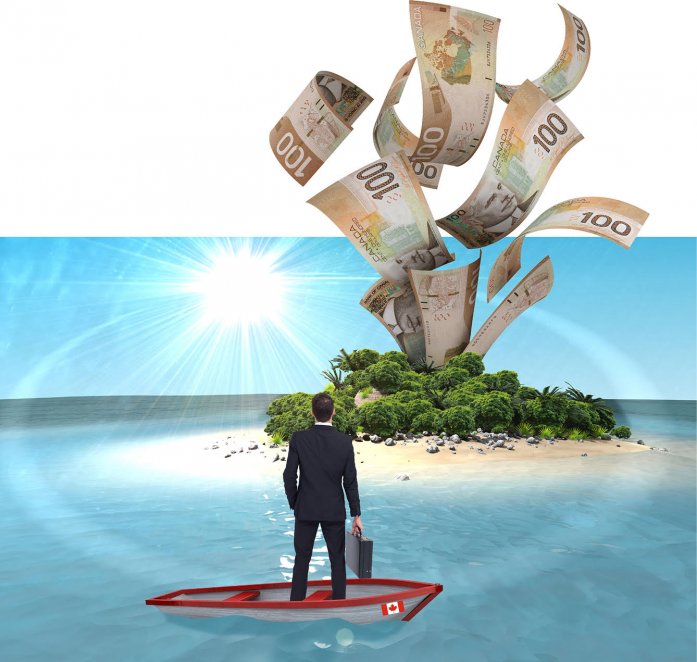 More of Canada's peers, including France, Denmark and Poland, announced recently they will restrict corporations that use tax havens from receiving COVID-19 financial aid. Canada should also take action to keep public funding from making tax-dodging corporations and their executives richer.
We are very happy that, thanks to public and political pressure, Prime Minister Justin Trudeau has committed that "those who evade or avoid tax will not receive aid."  But to ensure this commitment is met, we need much greater transparency over what aid corporations receive and the financial circumstances and taxes paid by different companies in different jurisdictions.
Canada loses at least $8 billion in revenues each year to international corporate tax dodging.  The government should take the following steps to make sure bail-out funding goes to help workers and businesses that need the help, and not to pad the profits and pockets of corporations and wealthy executives who don't contribute their fair share of taxes:
- Deny bail-out funding to multinational corporations that abuse tax havens and to numbered or anonymous shell companies that hide their real, or "beneficial" owners
-Require multinational corporations and all those that receive public funding to publicly disclose their finances on a country by country basis.
-Ban corporations that receive funding from engaging in stock buybacks, executive bonuses, golden parachutes and dividend payouts for one year and recover back amounts from corporations that did not need the funding through an excess profits tax
In addition to these measures, Canada must take stronger action to fix the underlying problem of tax havens by improving Canadian laws, supporting reforms to international tax laws, and enhancing resources to track and punish offshore tax dodging.
Please sign our letter below outlining these recommendations to government: