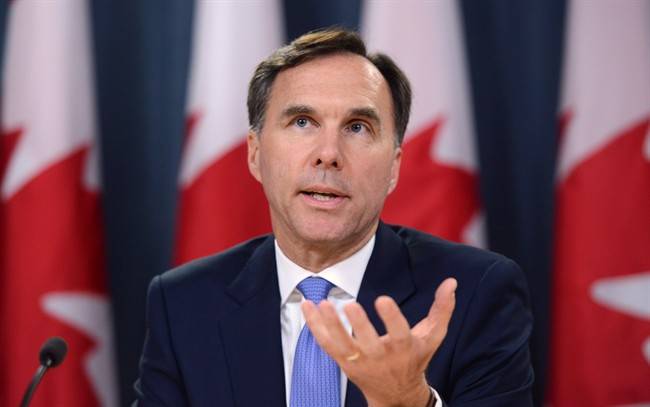 Please tell federal Finance Minister Bill Morneau what you want in this year's budget, before his consultations end on January 29, 2019. While his government has made some positive steps, they've also cut taxes for corporations and left large tax loopholes open.
Please make your voice heard and tell him you want him to make our tax system fairer and more progressive.
For instance, the federal government should:
Eliminate unfair and regressive tax loopholes that overwhelmingly benefit the wealthy, such as the stock option deduction, low tax rates on capital investments, the corporate meals and entertainment expense deduction and others.
Tackle tax havens and international corporate tax avoidance. Canada should take a leadership role by advocating for and applying taxes on profits that reflect the actual economic activities of multinationals in each country so they can't take advantage of tax havens. We should cancel treaties with tax havens that allow the wealthy to avoid any tax on the income they bring back. We also need to increase enforcement and penalties on tax evaders.
Level the digital playing field. Tax advantages provided to foreign e-commerce companies such as Google, Facebook, Uber and many others are costing Canada and the provinces hundreds of millions in revenue each year while the largest corporations in the world benefit at the expense of much smaller domestic producers and workers. It's time to close tax loopholes for advertising on foreign internet platforms and ensure online sales and profits are taxed in the country where products are consumed.
End snow-washing. Canada has become a haven for money laundering with billions in revenues lost annually because we have the weakest corporate transparency rules in the G20. Federal and provincial governments should introduce a public registry that shows who the real owners of corporations, trusts and other assets are to combat money laundering, tax evasion and other financial criminal activities.
We also need fundamental tax reform that increases tax rates on corporations, top incomes and the wealthy to reduce inequalities and raise revenues for important public services. We recognize that won't come in this budget before the election, but there are many things the federal government can do now to plug loopholes and make the tax system fairer.
In addition to our ongoing lobbying efforts, we need supporters to make their voices heard, advocating for a fairer tax system. Please take a minute to send a message to the Finance Minister and to your Member of Parliament.