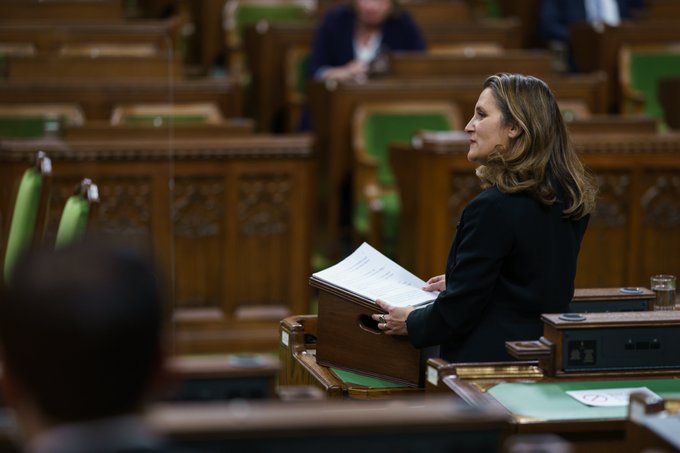 February 2021
Finance Minister Chrystia Freeland is preparing Canada's first budget since the COVID-19 crisis.
This will be the most important budget in decades.
The federal debt is at record levels, but we need the federal government to invest more in critical areas such as pharmacare, accessible childcare, building a more equitable society, and the fight against climate change.
The same pandemic that left many Canadians struggling has seen billionaires and large corporations grow their fortunes without paying their fair share.
Last fall, the Liberals promised to identify new ways of taxing inequality -- this budget is their chance to follow through on that commitment and reverse years of regressive tax measures that have increased billionaire and corporate fortunes while draining revenues for public services.
Please sign our letter asking the Minister to ensure Budget 2021 includes progressive tax measures to build back better and recover from this pandemic with a stronger, more equitable and sustainable economy.