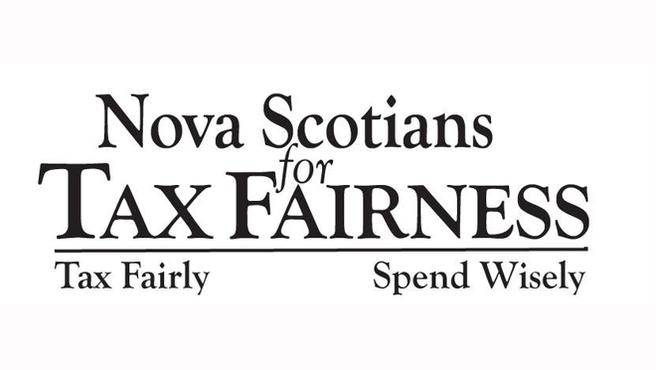 Federal tax reform could give Nova Scotians some of the funds we need to improve our infrastructure and public services.
There are compelling reasons to support the federal government's proposed small-business tax proposals. Does that surprise you? Let's pause for a moment and consider a few facts.
Tax breaks in the last 20 years have benefited Canada's corporations and wealthiest citizens far more than the rest of us. These breaks have contributed to wealth concentration at the top and entrenched poverty at the bottom.
They have gradually starved governments of billions of dollars needed to pay for vital programs and services. The current proposals will replace some of the tax revenue that has been lost — about $1 billion yearly by some estimates. Taxes and public services have come to represent a significantly smaller percentage of our economy than in most other developed countries — it's time to stop the bleeding.
Canada has the lowest small-business tax rate of any G7 country. Even if the proposed tax changes are implemented, small businesses will continue to benefit from the low small-business tax rate, which is a significant $3.6-billion taxpayer subsidy.
The proposed changes would affect high-income Canadians far more than the middle class. Based on 2011 figures, almost none of the bottom 50 per cent of income-tax filers (earning under about $52,000) would be affected, while 50 per cent of the top one per cent (incomes over $163,000) and almost 80 per cent of the top 0.01 per cent (with incomes over $2 million) would be.
Refusing to stem the bloodletting in tax revenues creates havoc in people's lives. Nova Scotia's high child poverty rate is shameful and income assistance rates are so abysmally low that many disabled Nova Scotians and families can't afford a decent place to live and are forced to use food banks.
Infrastructure investment is sorely needed. We can't grow our economy without it. Money isn't the only thing needed to make our public services top-notch, but it is an essential element, and anyone who tells you it isn't is kidding themselves.
Health care is on everyone's mind. It's hard to attract doctors and nurse practitioners and cut wait times without having the tax money to pay for improvements. Public pharmacare — available in most other industrialized countries — costs tax dollars but ultimately saves billions of dollars. It would be difficult to create these and other improvements without having a stronger, fairer tax system.
Burnout, high student loans and recruitment are serious problems for doctors, but there are much better solutions to these problems than low taxation, such as creating salaried positions in community-based collaborative clinics for doctors and nurse practitioners and offering a student loan forgiveness program.
Doctors and other health professionals are essential to the success of Nova Scotia's health-care system and certainly deserve our support. But reduced taxation on income isn't a solution to the problems they have raised, it's part of the problem.
What about the concerns expressed by other small-business advocates?
Some of their claims have been flat-out wrong — a petition by the Canadian Federation of Independent Business says all small business could be affected. That's simply not true. In Nova Scotia, a high percentage of small businesses are not incorporated and one half of small businesses earn less than $33,000. The proposals will have no impact on them. It's fearmongering to claim they will be affected.
Some have claimed it will be harder for businesses to save for a rainy day and to save for re-investment in their businesses so they can grow. Not true. The proposals explicitly state businesses will be able to shelter passive income at the low small-business tax rate for later use, the same as they have in the past.
What will change is the calculation of taxes when funds are withdrawn from a business as personal income. The proposed changes will ensure the income is taxed in a way that is similar to how everyone else is taxed, so that the corporation doesn't serve as a way for high-income individuals to avoid paying normal taxes. What will also change is that family members who are not working for the corporation won't be able to get paid as if they were, which is now done to reduce taxes. That change is common sense to any fair-minded person.
Many other problems with the tax system need to be addressed to make it fairer. The proposed changes to small-business tax rules are a small step toward reducing growing inequality and an unhealthy concentration of wealth.
Fairer taxation will also provide additional revenue to fund medicare, education and other vital services that Canadians cherish. The Canadian Coalition for Fair Taxation, which consists of organizations representing over four million Canadians, supports the proposed changes. You can, too, at https://act.leadnow.ca/fair-share/?source=C4TX and by writing to the federal government at fin.consultation.fin@canada.ca by Oct. 2.
Consultation is important to get the details right, but we are counting on the federal government to stick to the plan and make the proposed tax reforms.
Brian Gifford is chairman of Nova Scotians for Tax Fairness.
This opinion article first appeared in the Halifax Chronical Hearald.