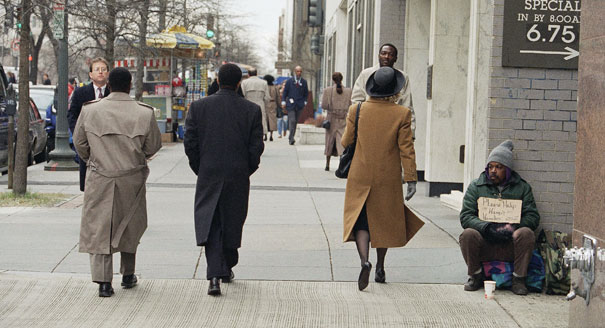 Over the past two decades anti-tax forces have spun the message that somehow taxes are for chumps. Corporations and wealthy individuals have spent a lot of time and money trying to outsmart the Canada Revenue Agency and its dwindling number of auditors. It is no coincidence that those same corporations and wealthy individuals stashed $170 billion in offshore tax havens. Sending money offshore is not an illegal practice. However, not reporting this on your income tax return is. And the secrecy of tax havens and the lack of capacity in the CRA to go after tax cheats using tax havens means many can get away with it.
Tax haven facilitated tax evasion costs Canada at least $7.8 billion a year.
But wait, there's more.
We lose another $10 billion through tax loopholes that mainly benefit the rich. Corporate taxes have been cut in half over the past decade, a loss of $13 billion a year. Other tax cuts, including the GST/HST tax cut and various boutique tax cuts add up to another $32 billion a year. That is $62 billion in uncollected money that could be invested in health care, child care, education and affordable housing.
The tax system can be a key tool for redistributing wealth. Closing the gap between rich and poor is not only a moral and ethical imperative, it is also critical to restoring a healthy society and a healthy economy.
When wealth becomes concentrated in the hands of a few, there is weak consumer demand with disastrous consequences for jobs and economic growth. As Linda McQuaig and Neil Brooks convincingly show in their book, The Trouble with Billionaires, the concentration of wealth also undermines democracy by enabling those with great wealth to use it to influence government policies in a way that benefits themselves to the disadvantage of the majority.
How can we put the brakes on growing inequality in Canada? The Income Tax Act is a good place to start. The wealthiest, who can afford to pay a fair share of our public services, enjoy a tax system skewed in their favour. A more progressive tax system can help to narrow the growing gap between rich and poor.
Higher tax rates on higher income brackets might be an obvious solution. It worked well for decades here in Canada and elsewhere. But the 21st century holds some new challenges. Higher tax rates are meaningless without staunching the hemorrhaging caused by tax loopholes and tax havens. Remember Warren Buffet's famous comment that his secretary paid more tax than he did? It holds true for Canada as well. The top 1% pays a smaller share of their income in taxes than the poorest 10%. How does this happen? Most very rich people don't pay anything close to the highest marginal rate on their income because there is a burgeoning industry – both legal and illegal- that helps them minimize or avoid paying taxes.
The tax system can be used not just to reduce the incomes at the top but to deliver benefits to those at the bottom as well.
The Canada Child Tax Benefit has been largely responsible for reducing the incidence of low income among families with children from 17.6% when it was introduced in 1998 to 8.5% in 2011. Child poverty could practically be eliminated if this benefit were increased to $5,400 per child from the current maximum benefit of $3,654. This would cost just over $5 billion. Half this cost could be covered by eliminating the Universal Child Care Benefit.
Boosting the Working Income Tax Benefit would also help to reduce poverty among the working poor. And Senior's poverty could be eliminated by applying the $29 billion the government now spends on tax breaks for RRSPs and company pensions that mainly benefit the wealthier Canadians.
A fair tax policy is key to reducing income inequality and to re-building Canada.
Until recently many progressive organizations, including progressive political parties, have shied away from advocating for tax fairness and tax reform. They feared that the issue was political dynamite. But there is a shift happening.
Poll after poll is showing that Canadians are understanding the role of taxes as an investment. They see that child poverty hasn't been eradicated. They experience the impact that so-called austerity measures have had on their families, their neighbours and their communities. A clear majority of Canadians are prepared to pay more taxes to avoid costly cuts and to improve the quality of our health, education and other public services.
Tax policies can be used to reduce inequality. Fairer taxes to fund poverty reduction and infrastructure investments would help improve the economy by boosting consumer demand and creating more jobs. Its time to use this policy tool to build a better Canada.