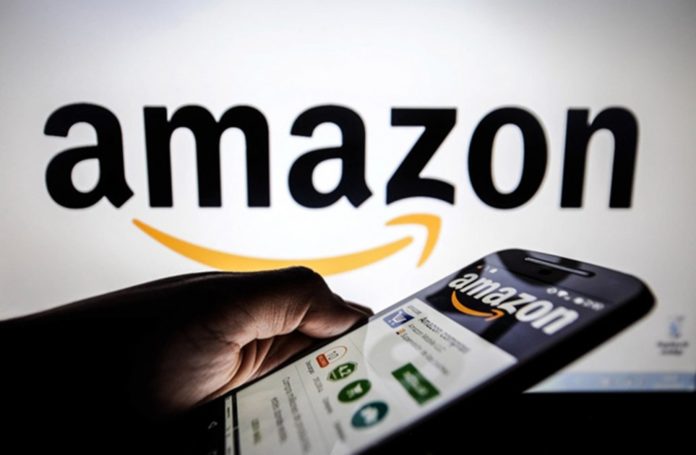 More than three-fourths of Canadians want to see e-commerce giants such as Netflix and Google taxed for their business in this country, according to a report released today by the Professional Institute of the Public Service of Canada (PIPSC).
Shell Game: How offshore Havens, Loopholes, and Federal Cost-Cutting Undermine Tax Fairness, A Survey is the third in a series of reports published by the union on tax justice issues in Canada.
The survey was commissioned by PIPSC and conducted by Environics Research in July 2018. It found 77 percent of Canadians supported a tax on foreign tech companies. More than half, 54 percent, agreed "strongly" with this measure. Another survey of all Canada Revenue Agency employees, from auditors to statisticians, found even greater support – 87 percent endorsed a digital tax.
 "It's clear that Canadians, including our own CRA members, believe it's only fair that foreign e-commerce giants who do business in Canada be taxed," said PIPSC President Debi Daviau in a statement. "In fact, it's high time they were, and we hope the next federal budget includes measures to ensure they are."
While Canadian companies must charge sales on the digital services they sell here, the FAANG (Facebook, Amazon, Apple, Netflix and Google) group of companies get away with not being taxed, or taxed enough, for their sales in Canada, the report notes. Foreign digital corporations' profits are at record highs, but they're growing at the expense of jobs and investment here. While advertising in traditional media drops, over a quarter of all Canadian—and close to half of the federal government's—advertising dollars now goes to Facebook and Google. Netflix also avoids sales taxes on its transactions while Canadian streaming services lose out on that tax-free advantage, the report adds.
This discrimination against Canadian businesses and service providers is hitting our media and communications sectors hardest, with thousands of jobs lost and dozens of outlets closed, but the tax bias is being felt across all workplaces. The decline in local media, for example, deprives regional businesses of direct advertising in their communities. Small and medium-sized companies are losing business to foreign-based internet retail sales.
The advantages enjoyed by FAANG corporations are costing our government hundreds of millions in lost revenues. As Canada sits idly by, other countries are reaping the rewards. Apple just paid  €$500 million in back taxes to France, which rolled out its digital tax this year. Spain's Google tax is expected to bring in €$1.2 billion. The UK also implemented a digital tax in 2015 and New Zealand announced this week its plans to tax foreign tech companies.
The report points to some progress. Canada has joined the 124 nations implementing the OECD's Base Erosion and Profit Shifting Action Plan, which aims to deter international corporate tax haven use through measures such as country-by-country reporting, but the report notes that plan doesn't go far enough, fast enough.
Canada could be holding off for a consensus from the OECD on how to tax digital corporations. The organization is hosting a public consultation next month and plans to present proposals to the G20 in Japan later this spring. But there's absolutely nothing stopping this government from acting now, especially as other nations move ahead.
The good news is some provinces aren't waiting for a decision from Ottawa. Quebec was the first to adopt a digital tax and Saskatchewan followed suit earlier this year.
Canadians for Tax Fairness has been advocating for a digital tax to restore fairness in the economy and protect our country's vital cultural and creative sectors for many years. The Coalition for culture and media, which represents more than 40 industry groups from documentary makers to news producers, is also leading a digital tax campaign.
"It is inconceivable, to say the least, that Ottawa continues to maintain a taxation system that favours foreign companies to the detriment of Canadian entities conducting business online," the coalition said in a statement praising Quebec's digital tax.
While such a tax would go a long way in recovering revenue and removing bias against Canadian companies, it's just one of several measures the government needs to take to correct our flawed tax system. The PIPSC survey of CRA employees found 71 percent believe the rules for setting up offshore corporations or tax accounts are too lenient.
These insights --from workers with a professional understanding of Canada's tax system-- highlight several flaws in our current regime that government needs to fix. Two-thirds of CRA employees believed Canada is too secretive about beneficial ownership information and 80 percent agreed that we could reduce tax avoidance by requiring corporations to disclose more information for each jurisdiction in which they operate.
The need for action is clear. In just the past week, problems related to tax havens and money laundering have dominated headlines. These scandals will continue to plague Canada's reputation, economy and well-being until the government finally fixes the many leaks and loopholes in our current tax system.