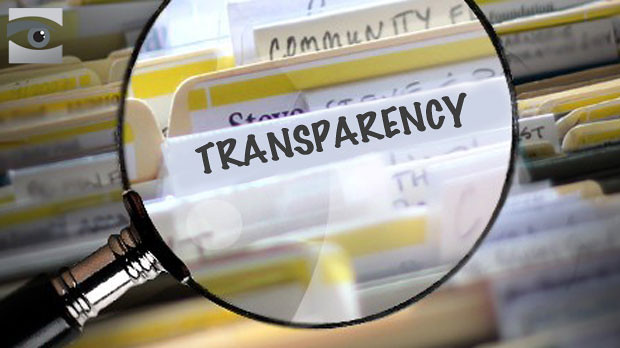 Sign up to receive these monthly newsletters
Controversy has swirled around the federal government's steps to crack down on potential fraud and abuse of their emergency COVID-19 payments for individuals. The measures, which include a snitch line and proposed fines and imprisonment of individuals that make fraudulent CERB claims, follow pressure from Conservatives and inflated stories of alleged fraud by individuals.
There has been a strong reaction against what many see as a heavy-handed response. The Canadian Civil Liberties Association pointed out that these types of retroactive measures could be unconstitutional and the NDP opposed a bill that would fine or imprison vulnerable people who may have simply made a mistake.  There were a lot of changes and confusion when the federal government set up the CERB and other individual support programs. Canadians were told to go ahead and apply no matter what.  It isn't fair to penalize people after they received many mixed messages about the programs.
We break down why these penalties are unfair and what they reveal about a tax system that persecutes poor people while failing to address the far greater potential for corporate misuse of funds and tax avoidance. Instead of criminalizing vulnerable individuals, the federal government should focus on the much greater potential for fraud and abuse through its business programs. We've pushed the federal government to put in place transparency, accountability and anti-fraud and corruption programs for months, but we haven't seen any progress so far.
Canadians for Tax Fairness, Transparency International and other advocacy groups also recently issued a joint statement urging the government to take steps  to increase transparency, accountability and prevent corruption with its COVID-19 spending. If your organization would like to add its signature, please let us know. Read our op-ed in Passage by C4TF Communications Coordinator Erika Beauchesne on how improved transparency can prevent public dollars from benefiting corporations that abuse tax havens.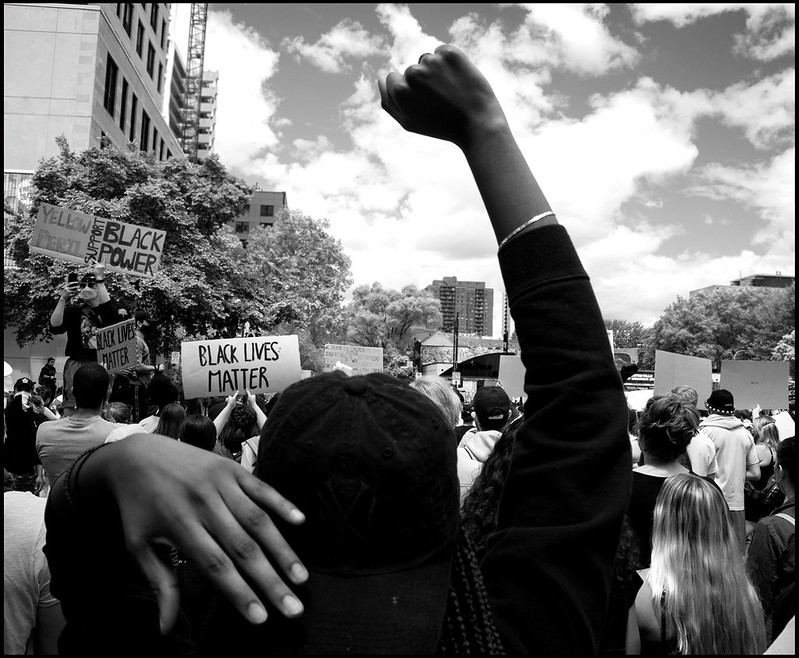 Demonstrators attend a rally against racism and police brutality in Montreal. scottmontreal, Flickr
Tax policy has a role to play in global fight against racism
Protests condemning violence against Black people are raising awareness of deep-rooted systemic racism in countries around the globe. While it may not seem directly related, the tax system has a long history of being used to oppress minorities.
We recently wrote about how taxes in Canada have enabled racism, from the Chinese head tax to the conviction of Black activist Viola Desmond for tax evasion of one cent.  
As calls increase to redirect tax dollars to services such as social workers and doctors that would better serve Black communities, Canada should fix tax policies that contribute to racial inequalities while making investments in a safer, more equitable society.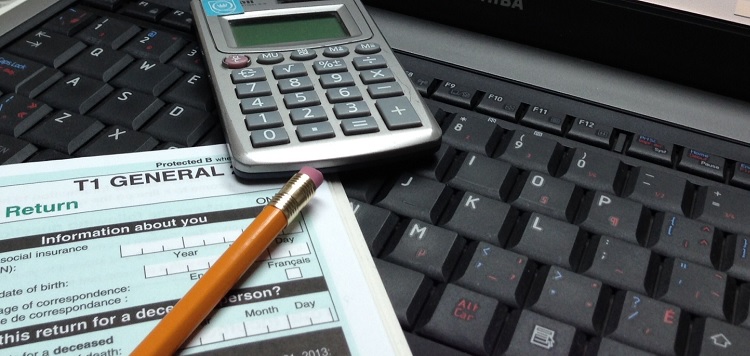 Good news -- federal government extends benefits until September
For weeks, Canadians for Tax Fairness campaigned to keep benefits flowing to vulnerable citizens who can't file their taxes under COVID-19 closures. That pressure paid off last month as Canada Revenue Agency announced it will extend benefits until September even if individuals don't file their taxes. This decision will help many low-income Canadians who depend on supports such as the Canada Child Benefit or Guaranteed Income Supplement. Thanks to supporters who signed our letter to ministers and to the politicians who promoted this issue as well.
The government should now focus on helping Canadians past September and making long-term fixes to the tax system that make it easier for individuals to file and receive the benefits they're entitled to. Read our director Toby Sanger's op-ed in Rabble about what more should be done.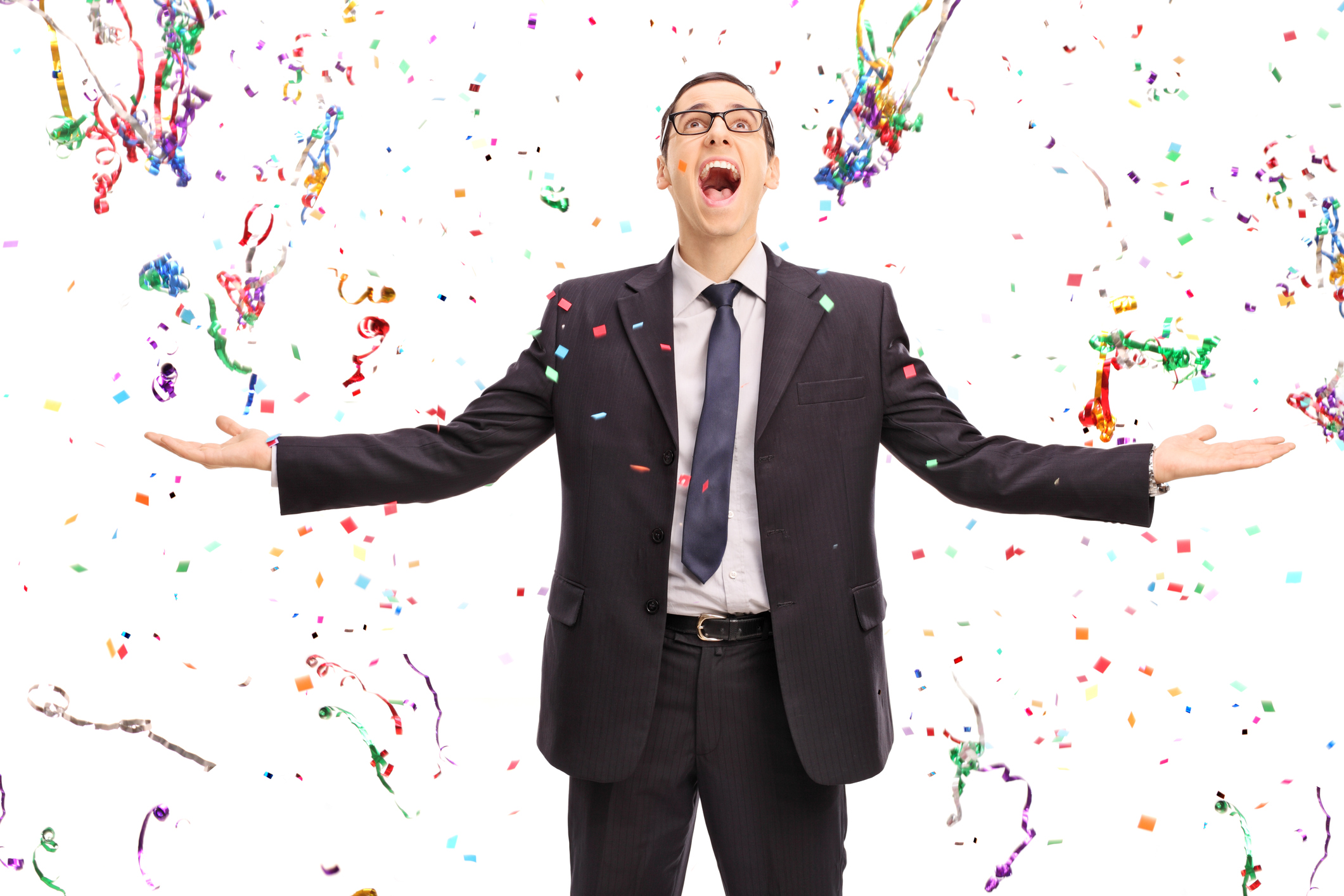 Fraser Institute's 'Tax Freedom Day' underscores how little corporations pay
The Fraser Institute released its annual 'Tax Freedom Day' report on May 19 this year. According to the right-wing organization, that's when Canadians stop paying taxes and "start working for themselves."
As a story by PressProgress points out, the Institute uses faulty methodology to exaggerate how much Canadian families pay in taxes. Even with these embellishments, individual Tax Freedom Day doesn't come nearly early as Corporate Income Tax Freedom Day, as a report by Canadians for Tax Fairness pointed out earlier this year.
Our report found that by the morning of January 7, 2020, Canadian businesses on average had stopped paying corporate income tax for the year – revealing how much taxes have shifted away from corporations to individuals.
In response to the Fraser Institute's study, we also point out their analysis doesn't factor in all the essential public services funded by taxes, such as healthcare and other life-saving social programs.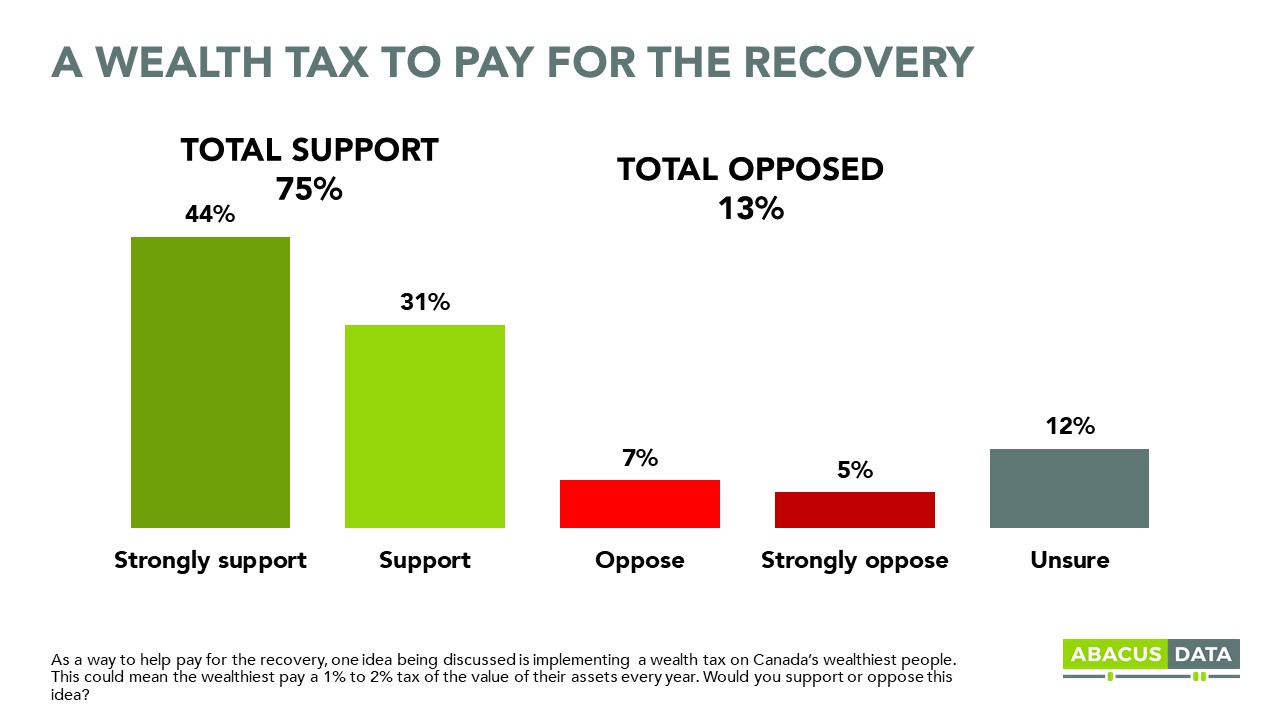 Support for wealth tax surges under pandemic
A strong majority of Canadians support taxing the rich to help pay for the costs of COVID-19, according to a recent poll by Abacus Data, commissioned by the Broadbent Institute.
The poll found 75% of respondents support a 1-2% wealth tax on the value of assets of the richest Canadians. Over 80% also agreed public money shouldn't go to corporations that use tax havens or spend funds on excessive salaries, share buybacks, or increasing dividends, which Canadians for Tax Fairness recently campaigned on. 
We wrote about the poll results and how the pandemic has strengthened support for a wealth tax, which was popular even before COVID-19. The support now is up from a 2019 poll found 67% of Canadians endorsed a 2% annual tax on household wealth of over $50 million.
Polls in the U.S.  have found similar support, even among millionaires, and a recent survey in the UK revealed majority support for a wealth tax.
As we reported in our last newsletter, a study by the Institute for Policy Studies in the U.S. found that during the pandemic, billionaire wealth ballooned by $282 billion. An analysis last month by the Quebec-based nonprofit TaxCOOP similarly found the top richest Canadians also saw a 9% increase in their net worth from March 16 to May 16. COVID-19 donations from these billionaires represented a mere 0.09% of their wealth, Ricochet media reported.
The call for billionaires to pay their fair share is getting louder. Add your voice and sign this petition by Leadnow for a wealth tax in Canada.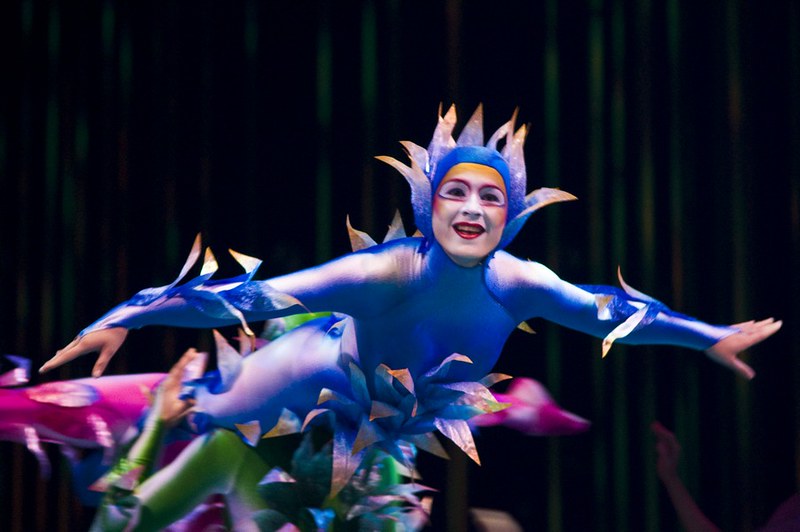 A performer in the Cirque du Soleil. Marina Da Glória, flickr
Cirque du Soleil founder loses 'unusual and exotic' tax challenge
Future space travellers take note. The Federal Court of Appeal last month denied a Quebec billionaire's challenge to deduct part of his voyage to space as a business expense.
Guy Laliberté, founder of Cirque du Soleil, embarked on a $41.8-million trip to space in 2009. He tried to avoid paying taxes by claiming the journey was a business expense, not a personal one.
Justice Mary Gleason dismissed Laliberté's challenge, remarking the appeal may appear "unusual and exotic," but the underlying issues are not. The judge found that the publicity value of the trip was worth only ten percent of the total cost. While Laliberté was 'disappointed' by the ruling, he won't appeal.  Hopefully this will help deter others from using their businesses for personal expenses and benefits—and dodging taxes while doing so.
English