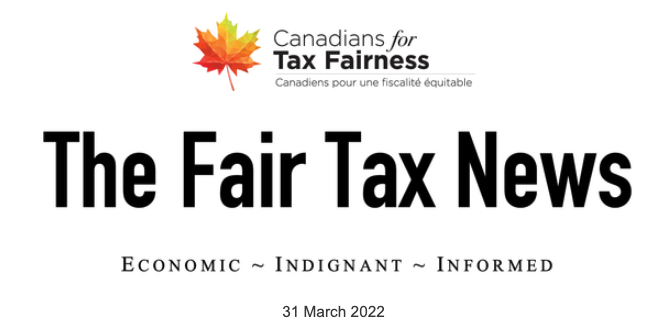 Can an NDP/Liberal budget deliver on years of fair tax promises?
Ahead of the 2022 Federal Budget, the Liberal government has delivered on only a fraction of its fair tax promises made over the past six years, including pledges to more fairly tax big corporations, wealthy individuals and carbon pollution, while reducing tax dodging.
Which Liberal promises have been delivered since 2015? How can these be improved? How else can Budget 2022 fund the priorities outlined in the new Liberal/NDP agreement?
Why do ads for tax-dodgers in Russia, China and elsewhere promote Canada as a great place to hide your money? Read the report that helped push the government to fast-track a new registry for beneficial owners of companies.
How is a wealth tax different from income tax? How could a Canadian wealth tax could work? How much it could raise, and where else such taxes are working right now?
One for the pure tax nerds: Canadian tax pros in a rapid-fire discussion of recent developments. (In case you need a break from hearing us beat the fairness and justice drum.)
English