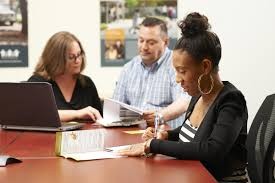 $50 billion in supports could fail to reach vulnerable Canadians this year amid COVID crisis.
For Immediate Release – April 20, 2020
OTTAWA – With community tax clinics shut down due to COVID-19, Canadians for Tax Fairness is calling on federal and provincial governments to waive tax filing requirements or further extend the deadline for low income people so they can continue to receive benefits at a time when they need them most.
"Low-income families, seniors, people with disabilities and many others must file their tax forms each year to continue to receive critical benefits and payments they need to survive each month," said Toby Sanger, director of Canadians for Tax Fairness. "Without assistance and support, hundreds of thousands of seniors and vulnerable Canadians, including Indigenous Canadians and newcomers won't be able to do this by the 1 June deadline and so would be cut off these benefits starting in July.
In total, over $50 billion in federal transfers require individuals to file their taxes annually and won't flow unless they do. These include:
$13 billion Guaranteed Income Supplement (GIS), which provides up to $11,000 annually for low income seniors
$25 billion Canada Child Benefit, which provides up to $6,939 per child
$5 billion Low Income GST Credit, which provides up to $886 for a family of four
$4.3 billion in Climate Action Incentive Payments
$2 billion in Canada Workers Benefits, which provides up to $1,355 for an individual and $2,055 for a person with disabilities
Provinces and territories provide dozens of other low-income credits and benefits linked to these federal programs that also won't flow unless recipients file their taxes each year (see examples of benefits by region here). Even if tax clinics re-open before June 1, it would be risky for volunteers to meet with individuals—particularly seniors and others more susceptible to the virus—and impossible for volunteers to process hundreds of thousands of tax forms in just a few weeks. Completing all this work this work on-line or remotely is not possible.
"The federal and provincial governments should immediately waive the requirement for low-income Canadians to file by June 1 or at least extend the deadline. Going forward, we also need to look at how we can improve our tax system to help these individuals, including providing automatic tax filing for Canadians as many other countries already do for citizens," Sanger concluded.
Media Contact:
Erika Beauchesne
Communications Coordinator, Canadians for Tax Fairness
erika.beauchesne@taxfairness.ca 613-315-8679
Canadians for Tax Fairness is a non-profit organization that advocates for progressive taxes to fund important public services, reduce inequality and strengthen the economy.
English