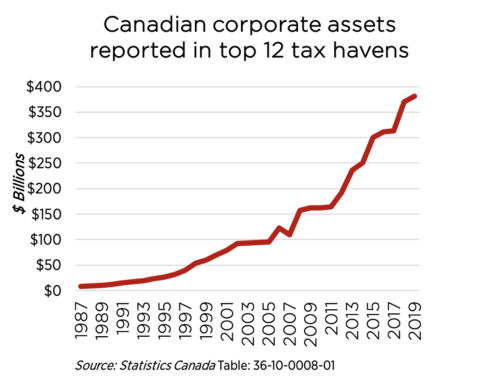 Report: Canada could gain $11 billion+ from Biden 21% minimum corporate tax plan, by Canadians for Tax Fairness, published 12 April 2021.
HIGHLIGHTS
• Canada could gain at least $11 billion annually from a global minimum corporate tax levied at a 21% rate on the undertaxed profits of multinationals.
• Revenues would be even higher with reforms that more equitably distribute multinational corporate profits between countries on the basis of real economic factors.
• While other countries, including the United States, have made significant proposals for reform, Canada has been largely silent. It's time for Canada to express support for substantial, effective and equitable reforms to ensure that multinational corporations pay their fair share of taxes in Canada and around the world.