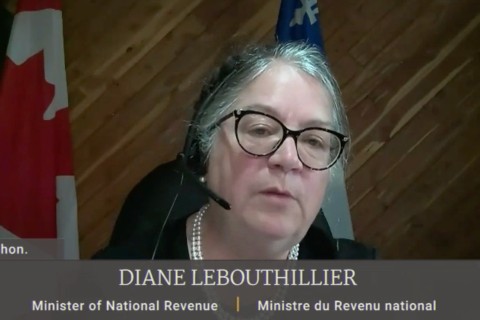 On June 22, Minister of National Revenue Diane Lebouthillier appeared before the Standing Committee on Finance to answer questions on the government's efforts to crackdown on tax evasion and aggressive tax planning.
Minister Lebouthillier's appearance showed that every party considers tax avoidance a serious issue. However, opposition members rightfully noted that Canada lags behind its allies in taking action, based on information exposed by the Panama Papers, Paradise Papers, and other leaks.
As the Canada Revenue Agency recently revealed in response to a question by NDP Revenue critic Matthew Green, they haven't prosecuted any wealthy individuals over the past five years, despite many that appear to have broken the law.  This follows a 2018 report by the federal Auditor General that found the CRA was more lenient on wealthy individuals and corporations than on ordinary Canadians.
In response to opposition questions, Ms. Lebouthillier repeated the refrain that these matters are complex and that the wealthy have the resources to fight investigations by the Canada Revenue Agency. This poses something of a chicken-and-egg problem. The wealthy shelter their outsized resources, which they can then use to fight tax authorities and avoid paying their fair share.
Among the usual partisan sniping, C4TF was heartened by the cross-party support for a committee motion calling on the federal government to investigate KPMG and the Isle of Man tax scheme.
C4TF has long called for more investigation and crackdown on the development and marketing of rule-bending tax planning schemes. These services only benefit the richest of the rich, while diverting untold millions or billions into tax havens.
We hope the members of the finance committee will put pressure on the government to follow through on their motion.
[Watch on the House of Commons ParlVu, here.]