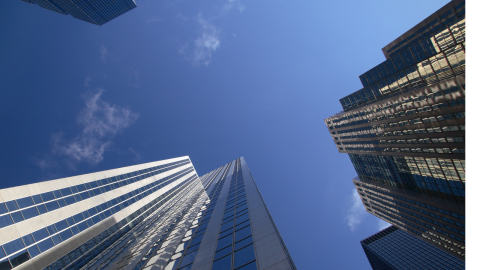 Corporate Profits are at Record Highs
The pandemic has been a game-changer for Canadian corporate profits. Relative to GDP, corporate profits have been trending higher since the mid-1990s. But that growth became super-charged by the close of 2020.
Pre-pandemic, corporate profits reached a 30 year high in the third quarter of 2018. This was surpassed in the third quarter of 2020. Corporate profits have beaten that previous high for ten straight quarters. By the end of 2022, relative corporate profits were 25% higher than the pre-pandemic high. In dollars and cents terms, 2022 profits were $275 billion higher than 2019. 
NOTE: Profits refers to operating profits. Data on corporate profits is spliced together from three StatCan tables: 1980-98: 33-10-0044-01: Archived - Financial statistics for enterprises, balance sheet and income statement, based on Standard Industrial Classification for Companies and Enterprises; 1988-2019: 33-10-0007-01: Quarterly balance sheet and income statement, by industry, inactive; 2020-2023Q1: 33-10-0224-01: Quarterly balance sheet, income statement and selected financial ratios, by total all industries, non seasonally adjusted. GDP: 36-10-0222-01: Gross domestic product, expenditure-based, provincial and territorial, annual. 
How did corporations claim such high profits as the world grappled with pandemic-induced turmoil, compounded by the Russian invasion of Ukraine, and multiple climate disasters? 
Part of the answer is in the question. First, when a corporation's costs increase, their profits will automatically increase if they maintain a constant markup. The Canadian Competition Bureau noted this fact in its analysis of concentration in the grocery chain sector. 
However, beyond this mechanical increase, some corporations were well-placed to exploit the global economic turmoil. External events affected prices through reductions in supply, disruptions of distribution, and shifts in demand. But corporations are not simply passive players, enacting market-dictated outcomes. They are powerful, strategic players designed to pursue ever greater profit, with price-setting one of their most important tools. 
Most of the prices we face were set by a corporation. That price includes whatever profit is claimed by the corporations at each step of a product's supply chain. Whenever possible, a corporation will hike its profit margins. Of course, not all corporations have the same degree of pricing power or ability to pass along higher costs and more. 
Canada's biggest corporations hiked profit margins in 2021 and 2022
Corporations with pricing power did not merely pass along higher costs, they increased their profit margins. The biggest corporations, which political economists Jonathan Nitzan and Shimshon Bichler call 'dominant capital', typically have the most pricing power. 
In 2021, corporations of all sizes were able to hike margins, which ultimately comes at the expense of households. However, as seen in the figure below, Canada's dominant capital was clearly better able to leverage their pricing power during the latter half of the pandemic.
NOTE: Based on analysis of 1,183 Canadian-headquartered, publicly-listed corporations with positive aggregate pre-tax profits and five years of data or more. Operating profits are total revenue less total operating expenses (before interest, depreciation and amortization). Profit margins are operating profits as a share of revenue. Corporations are ranked by total assets. Data comes from the Compustat North American annual database. 
From 2000 to 2019, the Top 10% of publicly-listed Canadian corporations had an average operating profit margin of 22%. After a modest dip in 2020, they easily surpassed the previous high the next year, as did the Bottom 50%. But 2022 divided the two groups, with the Top 10% setting a new high of 31%. 
Profit margins may come down. However, unless the government acts, the pandemic profits already squeezed out of Canadian pockets will end up further enriching wealthy elite corporate owners.