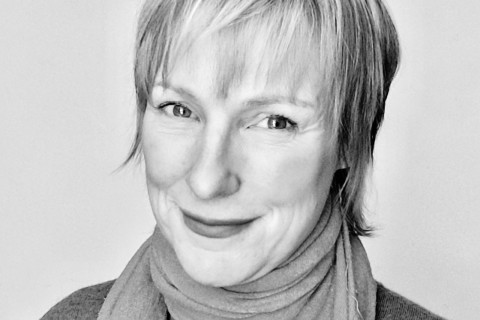 Canadians for Tax Fairness is pleased to announce the appointment of a new Interim Executive Director, Katrina Miller, replacing Toby Sanger, who is retiring.
Katrina has worked for over twenty years to win environmental and social justice improvements at every level of government through collaborating with a wide array of labour, community, and academic experts on effective public policy campaigns. Most recently, Katrina was the Program Director for the Broadbent Institute, where she oversaw the expansion of Press Progress into an award winning digital news outlet, spearheaded the creation of the Tax the Rich campaign, and programmed the Broadbent Institute's first ever online Progress Summit.
Katrina has been a fair tax fighter for many years, advocating new taxing powers and revenues for municipalities, before becoming involved in federal and provincial tax measures, including collaborating with C4TF on various publications and events. She has also worked extensively on projects and campaigns that promote decent work, high quality public services, a clean and just economy, and an end to systemic racism and white supremacy.
Katrina is looking forward to working with the great team of staff, board directors, advisors and partners at Canadians for Tax Fairness to hone the organization's strategies at a critical time in the tax justice conversation.
Katrina replaces Toby Sanger, who succeeded Dennis Howlett as Executive Director of Canadians for Tax Fairness in the Fall of 2018.
Toby came to C4TF with three decades of experience working as an economist at senior levels of government, in the labour movement, with First Nations, and with social justice and environmental organizations. Under Toby's leadership, C4TF expanded its research, policy and publication capacity during tumultuous times, with a superb team of staff including Erika Beauchesne, DT Cochrane and Darren Shore.
Toby will be greatly missed by C4TF's Board Members and staff for the extensive political and economic knowledge that he brought to the job every day, as well as an incomparable work ethic, curiosity, and nimble rapport with a vast array of leaders and actors in the wider tax fairness movement. Most importantly, he will be missed for his good humour, good nature, and empathy for all those with whom he worked, and with whom he fought for a better Canada, and a better world.
Toby will continue to support C4TF in a volunteer advisory and research capacity, but said he will miss the daily camaraderie of working with such a group of committed, hard working and talented researchers and activists, who are taking the organization to the next level.
{Images: Katrina Miller, Toby Sanger}