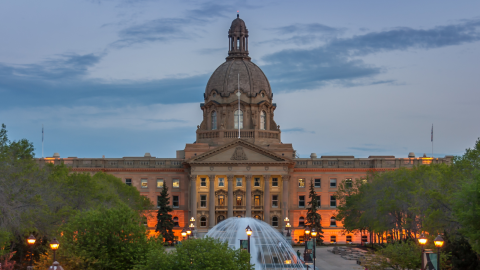 This article initially ran in the Calgary Herald in May 2023.
The Alberta NDP is proposing to restore the provincial tax rate to 11 per cent, the rate that was in place before the UCP government slashed it to 8 per cent in 2020.
A growing body of economic research shows that tax cuts for big corporations don't create jobs or investment – instead costing governments billions in lost revenue. 
Albertans don't need to look far to see how corporate tax cuts have failed to deliver the economic gains they were promised.
To continue reading this article, please visit the Calgary Herald website.