Facts
5 July 2022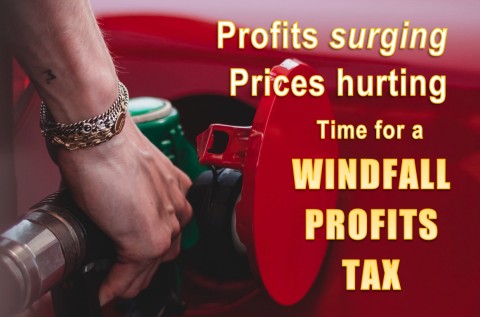 The UN Secretary General has told governments around the world to tax the 'grotesque greed' of the world's oil and gas companies.
More and more Canadians think it's time for a temporary windfall profits tax, and here's why:
While the cost of living keeps going up, oil & gas companies are reaping record profits. From October 2021 to March 2022, Canada's top 10 oil & gas companies made $29 billion in pre-tax profits. That is over a third more in profits than they made during any other 6 month period in the last ten years!
Canada needs a temporary windfall profits tax that is used to help Canadian families pay their energy bills, like the UK just passed. That kind of tax leaves companies profitable, and returns some of that excess profit directly to the rest of us.
[Note: C4TF protects your personal information.]
Take action