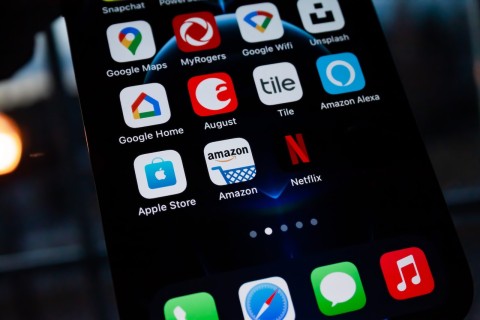 An expert panel tasked with reviewing Canadian telecom and broadcasting sectors has weighed in on the need to tax foreign digital companies like Facebook, Google, Amazon and Netflix.
The Broadcasting and Telecommunications Legislative Review last week released their report, Canada's communications future: Time to act containing 97 recommendations to modernize legislation governing the communication industry.
The independent panel details some of the unfair advantages foreign tech giants hold over Canadian creators and media as advertising revenues have moved from print, broadcast and radio to media aggregation and sharing services.
This has had a profound impact on the quality and quantity of reliable news sources. The losses are especially felt at the local level, where 189 community newspapers and 36 daily papers closed between 2008 and 2018, the report points out.
As traditional media tumbles, tech titans gain greater market share
According to the report, Netflix has the highest-grossing subscription video on demand service in Canada with estimated revenues of $1.6 billion. On the advertising side, Facebook's estimated advertising revenues in Canada reached $1.6 billion in 2017. Google Play is estimated to have garnered $32 million in sales of audiovisual content in 2018.
Large and profitable foreign corporations do not have to collect or remit sales tax on their profits, unlike Canadian companies – an "area where the government can act immediately," the report urged.
"Almost all interested parties have stated that they are in favour of the application of the GST/HST on foreign media content undertakings that provide digital goods or services to Canadians," the panel said, adding other jurisdictions like Australia and the EU, as well as the provincial governments of Quebec and Saskatchewan have moved to already.
The panel also recommended increasing funding for Canadian media including extending the tax credit the Liberals announced last year for news organizations and broadening support to other media platforms. It also suggested government agencies examine the use of Big Data by dominant online platform providers to identify potential threats not only to privacy and competition, but also taxation.
Lost revenues and opportunities
Canadians for Tax Fairness welcomes the panel's recommendations to level the digital playing field, but there is much more this government can do to ensure online giants pay their fair share.
A 2019 report from the Auditor General found the government fails to collect all the taxes it should from e-commerce at a cost of hundreds of millions annually. Canada must no doubt update legislation, but it also needs to ensure existing laws are enforced.
Canada also allows businesses to deduct the cost of advertising on foreign online platforms, adding up to $1 billion in foregone federal corporate tax revenues.
As we pointed out in the last election, all major parties proposed to finally tax digital corporations, although some commitments were stronger than others.
While it was encouraging to see this promise in the Liberals' platform, Canada has lagged behind its international peers, many of whom have already applied sales taxes to imports of digital services, and taxes to the revenues or profits of the digital giants. 
Revenues from taxing online multinationals could help the federal government fund more ambitious investments in fighting climate change or enhancing public services such as affordable childcare and education.
The Parliamentary Budget Officer estimated requiring large e-commerce companies to pay additional taxes as a share of their revenues, as other countries are doing or moving to do, could yield $600 million annually.
There's a political appetite among voters to see these giants taxed as well  – 77 percent of Canadians supported a tax on foreign tech companies in a 2018 poll by the Professional Institute of the Public Service of Canada.
It's time for Canada to take a stand against large online multinationals and require them to pay their fair share.
Image by Jorge Gryntysz, Pixabay