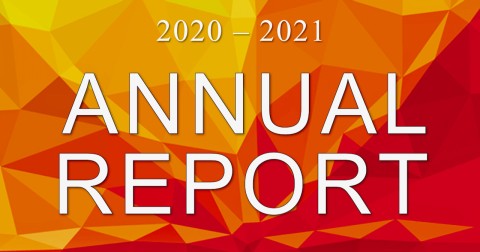 Annual Report 2020-2021
Canadians for Tax Fairness
193 Richmond Road
Message from the Team
Around the table, representatives of unions, international development organizations, community groups, religious congregations, as well as economists, researchers, university professors and lawyers, shared the belief that only together can we push back effectively, and reverse what amounted to systemic corruption, and only by crunching the numbers day in and day out, could we make sure the truth about taxation might again shine through.
Canadians for Tax Fairness was born.
As the very word 'tax' becomes re-recognized as a tool for our collective well-being, and the notion of fairness in its collection and spending is increasingly understood, we feel a sense of hope  that the use of our own money for our own good is no longer a subject beyond our control. Today, in this moment of optimism, we want to thank you for standing with us in our well-researched fight for fairness in our society, and in recognizing that it cannot be achieved without fair taxation.
ABOUT C4TF
CAMPAIGNS
Canadian governments continue to lose billions of dollars every year by refusing to close tax loopholes that benefit the ultra-rich and big corporations.
C4TF has been campaigning, since our inception, for the federal government to recuperate these revenues, in order to fund public services for everyone, especially given the  minimal impact on the lifestyles of the very wealthy - who would merely be paying their fair share.
Canadian corporations continued to benefit from a decades-long race to the bottom on corporate tax rates, justified by false promises of a trickle-down economy that would stimulate jobs. In fact, over the last 25 years, while the effective corporate tax rate has fallen from 40% to 20%, investment in productive capacity has continued to fall.
Budget 2021's announcement of a beneficial ownership registry and the planned 15% minimum international corporate tax rate are good steps forward, but clearly we are far from the finish line.
Weak laws against money laundering remain a serious problem in Canada, allowing tax-evaders, organized criminals, terrorists and other bad actors to undermine our tax base for public services, conceal harmful and illegal financial activities, enable corruption, widen the wealth gap, and contribute to artificial price bubbles that make housing unaffordable for tax-paying Canadians.
The term "snow-washing" has been used to describe how laundering money in Canada gives it the veneer of cleanliness, like white snow. Unfortunately, Canada's lax transparency laws make it all too easy to set up anonymous shell companies, which hide the true owners of extensive assets, and have made Canada a global money-laundering destination.
The registry should collect information about beneficial owners of companies from provincial business registries, be publicly and free of charge, be in a search portal at the federal level, include a tip-line for whistleblowers, have a registrar with powers to issue penalties, and relevant legislation should require those dealing with companies to collect its data (i.e. accountants, real estate brokers and developers, dealers in precious metals and stones, casinos, and notaries).
Foreign multinational e-commerce giants like Google, Amazon, Facebook, Apple, Netflix, Uber and many others have benefited from billions in tax preferences and pay little to no corporate taxes in Canada despite the many billions they make in Canadian sales, including to our governments.
This isn't just grossly unfair—benefiting the largest companies and their billionaire owners and giving them massive and unfair advantages over smaller Canadian competitors—it has also come at great economic, fiscal socials costs, with thousands of jobs lost and businesses closed, billions in government revenues foregone, and damage to our media, cultural and community fabric.
The federal government should also eliminate the ability of businesses to deduct advertising expenses on foreign internet platforms under Sec.19 of the Income Tax Act. This would increase federal revenues by over $1 billion annually. 
After many years of campaigning on this issue, we're glad that the federal government has finally taken action on one major area and made a significant commitment in another. But we need to keep the pressure up, and ensure that an effective and broader digital services tax is introduced, and urge all political parties to eliminate the advertising expense deduction that encourages our businesses to advertise on Google and Facebook instead of Canadian media platforms.
The global scourge of tax havens remains a significant problem for government revenue, while causing an unfair disadvantage for smaller and medium-sized domestic firms, growing corporate concentration, a less competitive business environment, and increased wealth inequality.
A US-style 45% tax on inheritance/estates of over $5 million could generate at least $2 billion annually. And a tax on the assets of foundations, which the wealthy use to lower their overall tax bill as their endowments grow tax-free, would be wise.
REPORTS
Scott Chamberlain (Chair): Director of Labour Relations and General Counsel, Ass'n of Canadian Financial Officers
David Langille (Treasurer): Lecturer, York University
Emily Watkins (Secretary): Special Advisor to the President, PIPSC
Peter Bleyer: Principal, Peter Bleyer & Associates
David Bruer: Program Manager, Inter Pares
Murray Dobbin: Author, Political Commentator
Flore Fournier: Agricultural Economist, Université Laval
Patricia Lane: Lawyer, Mediator, Patricia Lane Settlement
Andrew McNeil: National Representative, National Union of Public and General Employees (NUPGE)
Emily Norgang: Senior Researcher, Canadian Labour Congress
Lars Osberg: Professor of Economics, Dalhousie University
Richard Rizok: Manager - Data Analytics and Horizontal Reporting, Fisheries and Oceans Canada
Cheryl Stadnichuk: City Councillor, Ward 1, Regina Saskatchewan
Title: 2020-2021 Annual Report, Canadians for Tax Fairness
Authors: Darren Shore & Toby Sanger
Resource type:
Canadians for Tax Fairness