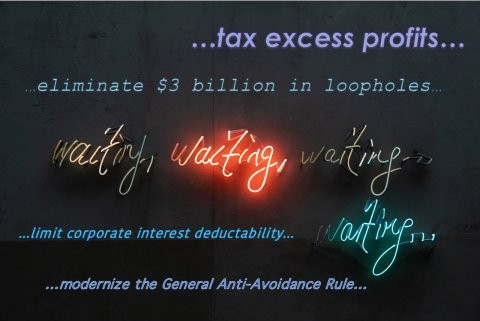 Can an NDP/Liberal budget deliver on years of fair tax promises?
Ahead of the 2022 Federal Budget, the Liberal government has delivered on only a fraction of its fair tax promises made over the past six years, including pledges to more fairly tax big corporations, wealthy individuals and carbon pollution, while reducing tax dodging.
A look at the status of each promise in C4TF's new Budget Briefing Package shows that over $17 billion dollars could be raised if these measures were implemented, and that even more productive measures could raise up to $92 billion dollars. That's enough to cover the Canada Child Benefit including the Child Disability Benefit ($27 billion), universal pharmacare ($15 billion), improving long-term care ($13 billion), ending the First Nations water crisis ($7.4 billion), energy retrofitting of our homes ($6 billion), reducing student debt, and more.
A number of these spending priorities were outlined in the new Liberal/NDP Supply and Confidence Agreement, which is showing strong public support, and has given Canadian progressives hope for long overdue spending priorities. A major improvement would be more long overdue taxing priorities on extreme wealth, such as President Biden's proposal this week to place a 20% minimum income tax on all households worth over $100 million USD, including on unrealized investment gains.
The Liberal/NDP Agreement also confirms the government's intention to expedite a beneficial ownership registry by the end of next year, marking a big step forward in the fight against corruption and tax-dodging long advocated by C4TF's End Snow-Washing Coalition.
This fast-tracking of the registry came within a week of the Coalition's latest major report, which showed the ineffectiveness of Western sanctions on Vladimir Putin's inner circle, as long as our weak transparency laws allow such kleptocrats to operate in secrecy. End Snow-Washing's next priority is to ensure that the information in this registry remains public, verified, and easily accessible.
Meanwhile, our international allies are pushing for similar registries in other countries, as well as a new UN convention on tax to replace the current incoherent international patchwork of varying tax rules and standards, and to improve on the OECD's weaknesses when it comes to producing results in the best interests of developing countries.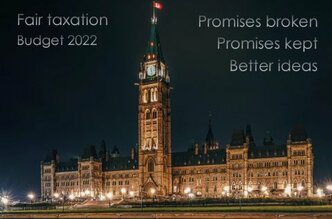 Fair Tax Priorities for Budget 2022
Which Liberal promises have been delivered since 2015? How can these be improved? How else can Budget 2022 fund the priorities outlined in the new Liberal/NDP agreement?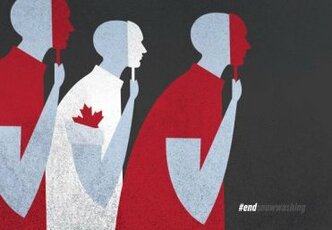 How is Canada marketed as a secrecy jurisdiction?
Why do ads for tax-dodgers in Russia, China and elsewhere promote Canada as a great place to hide your money? Read the report that helped push the government to fast-track a new registry for beneficial owners of companies.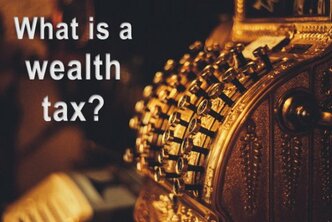 How is a wealth tax different from income tax? How could a Canadian wealth tax could work? How much it could raise, and where else such taxes are working right now?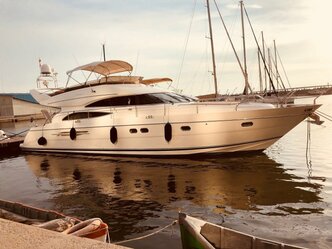 Five ways to improve the luxury tax
The Liberals changed their original promise for a tax on luxury goods and services. Where does the new proposal fall short? How can we make their proposal fairer? Hint: Improving this tax could bring in an extra $2.4 billion over the next 5 years.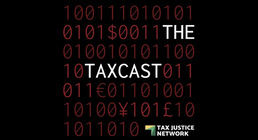 How Britain became the servant of tycoons, tax dodgers, kleptocrats and criminals, with journalist and anti-corruption campaigner Oliver Bullough.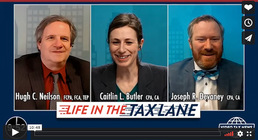 Video: offshore accounts, housing...
One for the pure tax nerds: Canadian tax pros in a rapid-fire discussion of recent developments. (In case you need a break from hearing us beat the fairness and justice drum.)